Custom Search Engine Optimization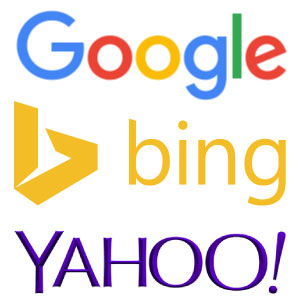 Search Engine Optimization (SEO) is a process of improving a website's position and ranking in organic search results on search engines such as Google, Bing and Yahoo. SEO works together with pay per click campaigns (PPC) to reach a wider segment of your target audiences, customers and clients. An optimized website will work harder for your business.
One Size Does Not Fit All
Web-Kare's SEO Complete program starts with an audit. The initial audit of the website's on-site, off-site and technical SEO will determine strengths and deficiencies. Your SEO plan is created from the results of this audit. It will include benchmarks and goals that we will strive to meet in the coming year.
Referring to the Audit as our guide, your site is then optimized for content and technical aspects to boost rankings for specific keywords/phrases. This includes content quality, length, relevancy, META data, tags and internal links.
Beyond the intial website audit and optimization, we then create an SEO Planning startegy. This plan includes tasks for monthly SEO reviews and strategies; OnSite, OffSite and Technical reviews and optimization edits and additions. A plan that you, the client, will sign off on so that you fully understand the plan and can track the results.
Analytics and analysis will allow us to see if we are on-track to meet the goals set in the intial audit. We will analyze organic traffic on your website to top landing pages for search traffic, keywords driving the most traffic, which search engines are sending the most traffic, top exit pages and more.
Yes! Make my site visible.
Free Consultation! Program pricing and fees are custom and individualized. Please contact Web-Kare for a consultation and to learn more about the SEO Complete program.
Benefits of an Optimized Website
Higher Search Placement
Increased Organic Traffic
Brand Awareness
Increase Market Share
Better Visitor Experience
Increased R.O.I.