Who We Are
Web-Kare's principals consist of three highly skilled and experienced marketers with over a half-century of industrial experience. Prior to forming Web-Kare, LLC in 1998*, our team partners had worked for capital equipment manufacturers, electronic distributors, aluminum extruder, business publications and industrial directories - all in a sales, marketing or advertising capacity. We know industry inside and out.
KNUTE KLEFOS, Senior Partner and Co-Founder
Co-founder and Senior Partner of Web-Kare, LLC. Knute has more than 35 years of experience with marketing and business development and 31+ years with Industry. Knute is the "face" of the company and works directly with clients creating strategies that help companies grow. He has a wealth of knowledge with Industrial Websites and Internet Marketing Strategies.
MARY ANN WELLS, Senior Partner and Co-Founder
Mary Ann brings over 40 years of real life industrial sales & marketing experience in companies ranging from manufacturing, distribution, and manufacturing services. This experience gives her insight into your clients and their buying patterns. She oversees website design, development, and tech support for our clients. She is Google Ad certified.
SARAH WELLS, Partner
Sarah has been with Web-Kare since 2006 and is considered our resident programmer. In addition, she also manages client monthly marketing reports, assists with website builds and updates as well as tech support for us.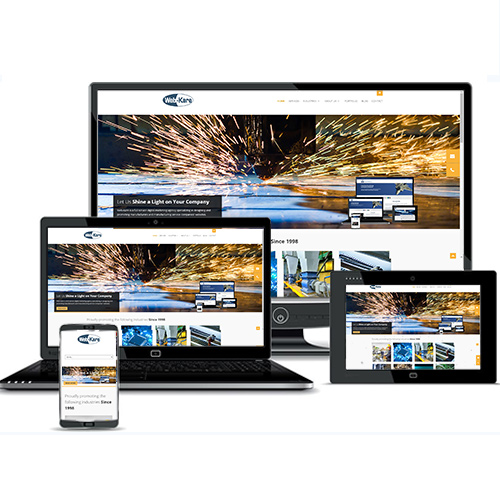 Our Team
Web-Kare strives to employ college educated young people with degrees in marketing. Our digital marketing specialists are required to become Google Ad certified. Their insight into the digital world of marketing is invaluable and we teach them about industry... how it works, the buying process, the various audiences. They keep us abreast of what's happening in the world of digital media. We feel this combination of experience and discovery keeps Web-Kare in the forefront of industrial marketing.
---
Our Memberships & Community Support
*Our principals worked together in 1998 designing and promoting websites under another company name. Web-Kare, LLC officially became a partnership registered with the State of New Hampshire in 2000.