Instant Search Visibility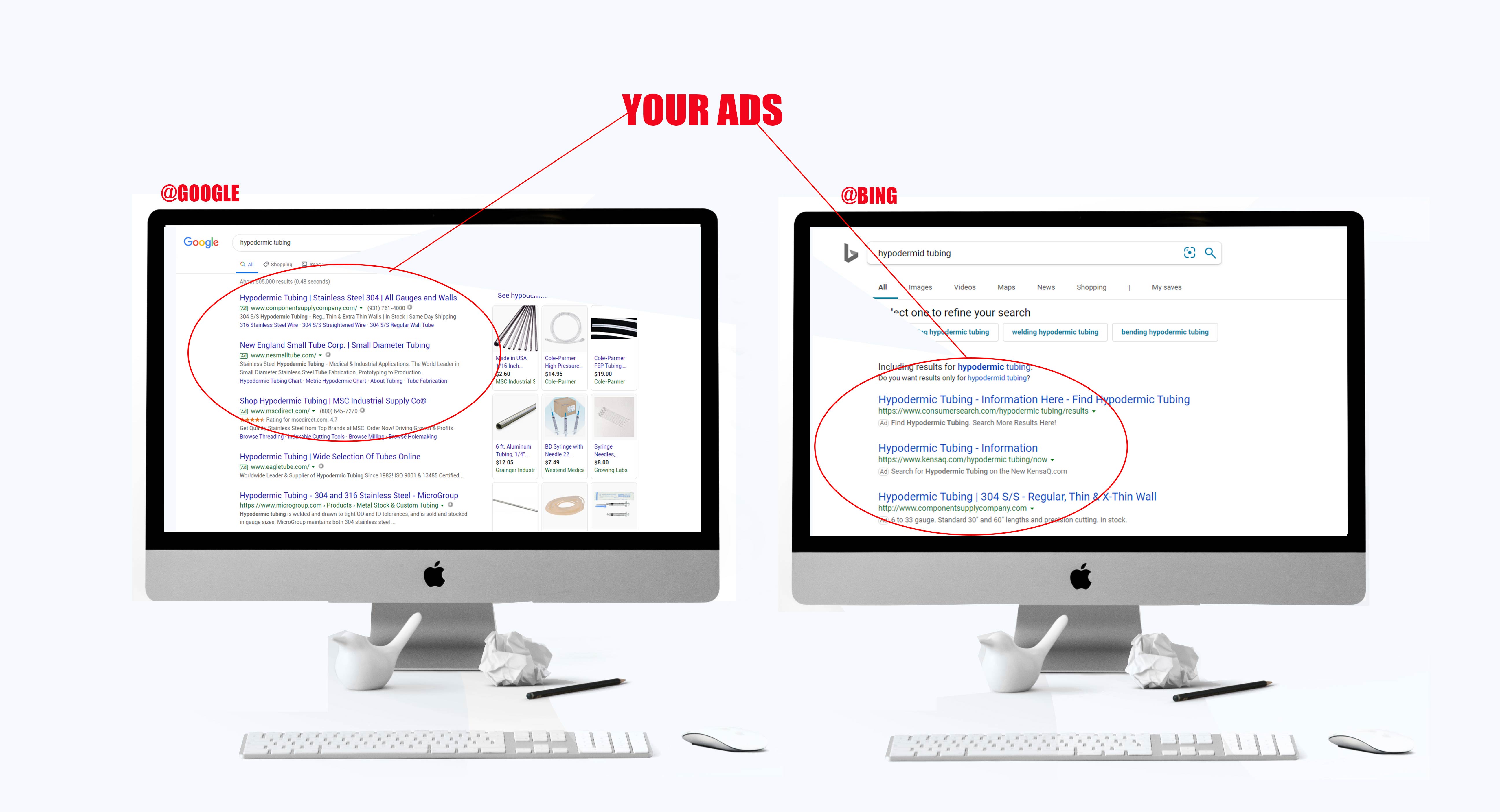 You must appear on the first page of relevant search results to generate sales opportunities through a website. To rank above your competitors with no marketing is nearly impossible. With search marketing, we move your website into the top search results on Google, Bing, and Yahoo. By choosing targeted keywords, buyers will see your website in top search results. This increases website visibility, traffic, and sales opportunities for your company.
Because Web-Kare has specialized in promoting Industrial websites since 1998, we have over 20 years experience in getting the best Return On Investment for our clients with leads that are most likely to convert into sales. Unlike online trade publication ads, search marketing shows your ad at the precise moment that a potential buyer is searching for your product or service.
While trade publication ads might build leads, search marketing builds sales. Web-Kare can analyze your market and resources and suggest the best route for both your budget and goal.
Yes! Make my site visible.
Free Consultation! Our digital marketing specialists are happy to discuss the goals you want to achieve with your website and offer you suggestions on how to achieve those goals. No commitment required.